About Us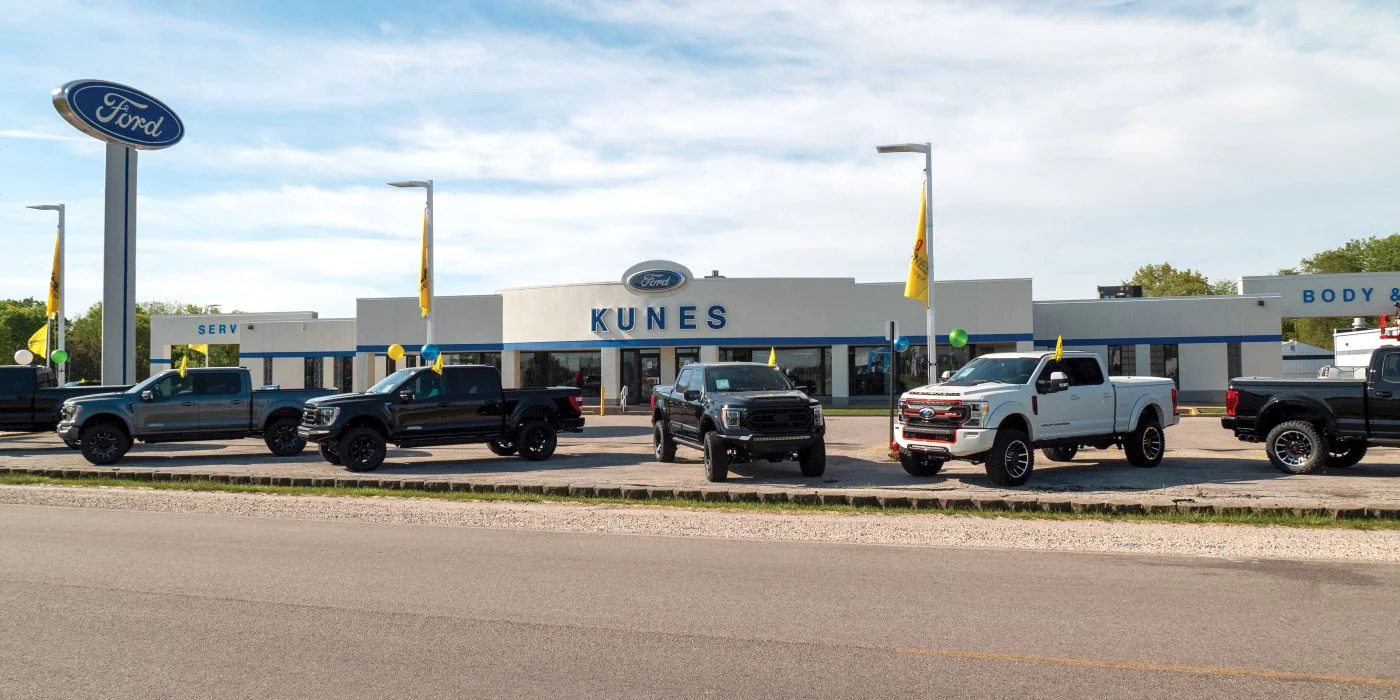 About Kunes Ford in East Moline, IL
Kunes Ford of East Moline is Kunes' 5th Ford dealership. We are happy to have many Ford locations because it allows us to serve you a great, American brand in a convenient location for you.
Company Profile
At a Glance
Established in 1996
Number of Stores: 40+
Annual Vehicle Sales: 23,000+
Number of Associates: 2,000+
Cities
Delavan, WI
Mt. Carroll, IL
Antioch, IL
Elkhorn, WI
Macomb, IL
Morrison, IL
Oregon, IL
Sterling, IL
Monmouth, IL
Quincy, IL
Stoughton, WI
Woodstock, IL
Suamico, WI
Neenah, WI
Slinger, WI
Cleveland, WI
Platteville, WI
Barneveld, WI
Madison, WI
Belvidere, IL
Oregon, WI
Holmen, WI
East Moline, IL
Lake Geneva, WI
Sheboygan, WI
Galesburg, IL
Davenport, IA
La Crescent, MN
Sycamore, IL
Lake Mills, WI
Wisconsin Rapids, WI
Brands
Ford
Chevrolet
Cadillac
Chrysler
Dodge
Jeep
RAM
Fiat
Buick
GMC
Honda
Hyundai
Toyota
Mitsubishi
Nissan
Volvo
Mercedes-Benz
2021 TIME Magazine Dealer of The Year Nomination
Gregg Kunes has been awarded Wisconsin's Dealer of the Year Award by TIME magazine. He has also been nominated for the TIME Dealer of the Year award by William A. Sepic, who is the president of the Wisconsin Automobile and Truck Dealers Association. Gregg will be representing Wisconsin at the 105th annual National Automobile Dealer Association's show, where one of only 47 auto dealers nominated will be awarded for their success in the industry as well as their dedication to their communities.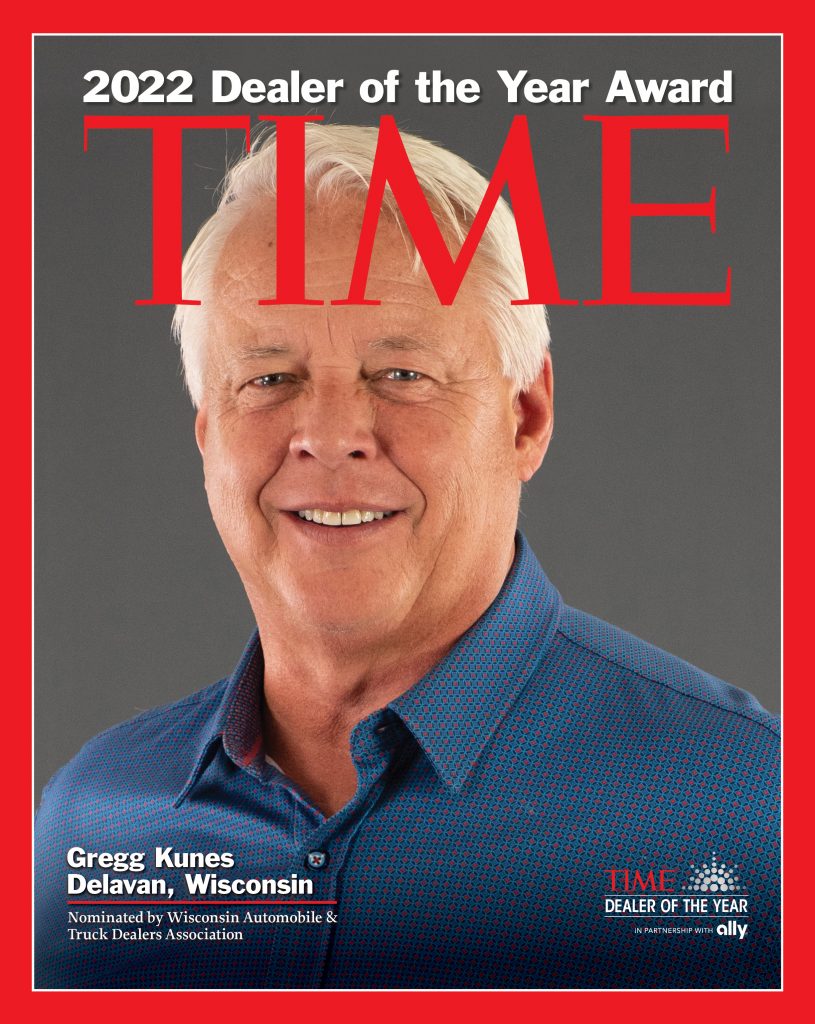 The History of Kunes Auto Group
Kunes Auto Group was founded in 1996, when Gregg Kunes opened his first dealership in Delavan, Wisconsin. Since then, the Kunes family of dealerships has grown to over 40 current locations spanning across Wisconsin and Illinois. Previously Kunes Country, Kunes Auto Group has stayed true to our values with our slogan of Faith, Family, and Giving Back. These four words embody what Kunes Auto Group is all about. We strive to build peoples' lives, and we live up to that by employing over 2,000 people and donating 10% of our yearly net profits to community charities. Our dedication to our employees, customers, and communities is shown through our countless "Automotive News' Best Dealerships to Work For" awards that are only given to 100 dealers nationwide every year. We have had as many as 10 awards presented to us in a single year with over 30 total awards group wide. Come visit one of our convenient locations and see our excellent service and commitment firsthand. Whether you say "Kuhns", "Koons", "Coons", or Kunes (Q-ness), we appreciate your business and hope you watch the video below to learn how to correctly pronounce "Kunes."