We've got some thrilling news about trucks, especially about the Ford Maverick. Have you heard the latest? If not, I'm super excited to share what's hot in the world of cool trucks!
🚚 Zoom into the World of the Ford Maverick!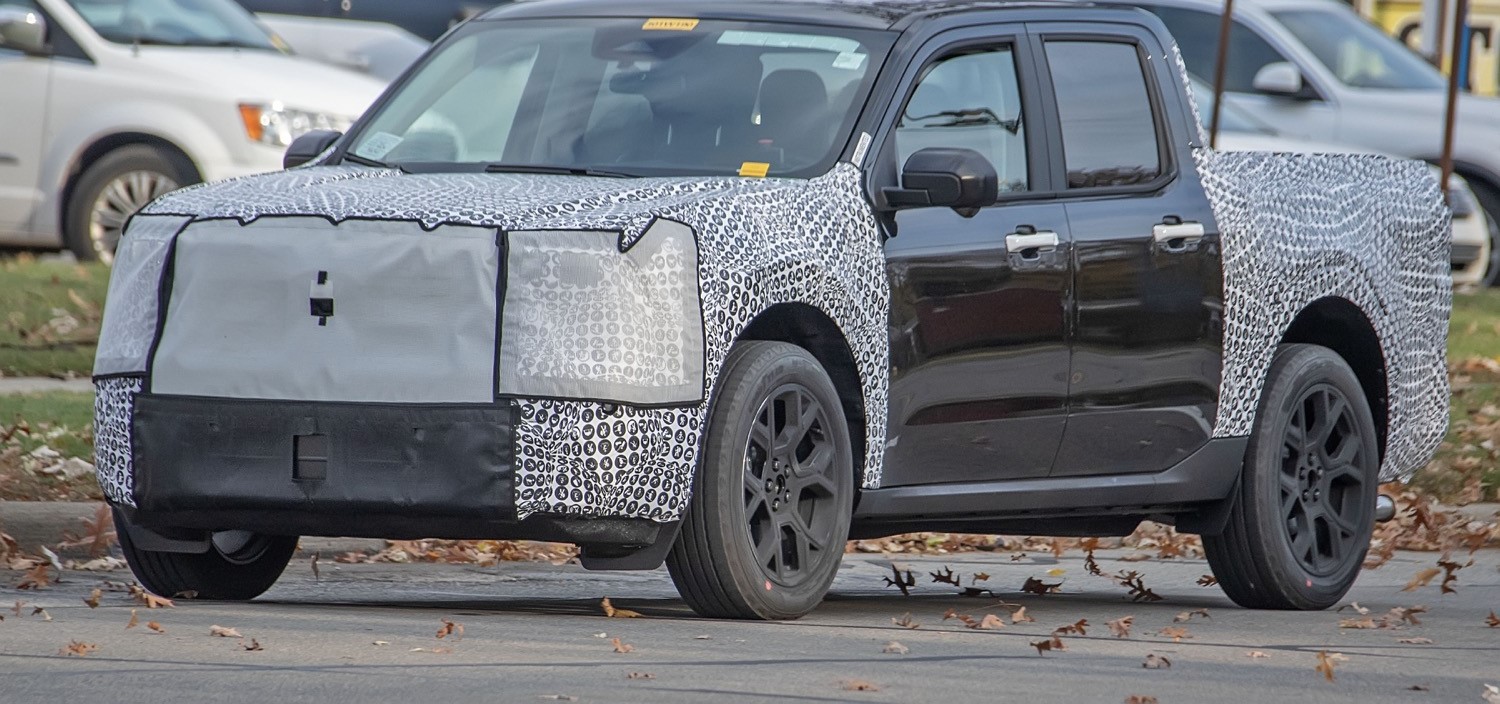 A little while ago, we heard rumors that Ford was thinking about making some amazing new types of their Maverick truck. Imagine a zippy ST version zooming on the streets, and tough ones built for climbing hills and muddy paths like the Tremor. And guess what? The Maverick got to be part of Ford's awesome "icons" family in March. It's like getting the gold star in class—super cool!
🐺 Maverick Lobo - The Name of Strength!
By June, everyone was talking about a brand-new type of Maverick that's all about zooming down streets with power.
Ford's keeping it a secret, but we think this new truck could be as strong as its name, Lobo, which means "wolf" in Spanish. Pretty cool, right?
🌟 Spotted: The Ford Maverick in Disguise!
Someone caught a glimpse of a sneaky new 2025 Maverick out for a test drive. It was covered up, but those big 19-inch wheels were hard to miss. It also had these super tires for all kinds of weather and a front that looks like it's ready to zoom with lots of power.
It had these awesome tires that are great for every kind of weather. They're not just for racing; they're for having a blast wherever you drive. The front part of the truck hinted at something exciting—it might have spaces for more air to make the engine super strong.
This means it might be really quick and a thrill to take on a drive.
Oh, and it had these cool cameras on its side mirrors with the power to see all around!
🔍 What's the Big Deal with the Maverick?
At the moment, you can pick a Maverick that's a champ at saving fuel or one that has a bit more muscle. But this up-and-coming Maverick? It might pack even more punch under the hood, which means you could zip along even faster!
Ford's keeping it a mystery if this powerful new truck is coming out for sure, but we all love their strong Raptor trucks. So this new Maverick might surprise us and be a hit, with a powerful name like Lobo, which is "wolf" in Spanish. That's a name that says this truck is tough!
👀 Keep Watching for the Maverick!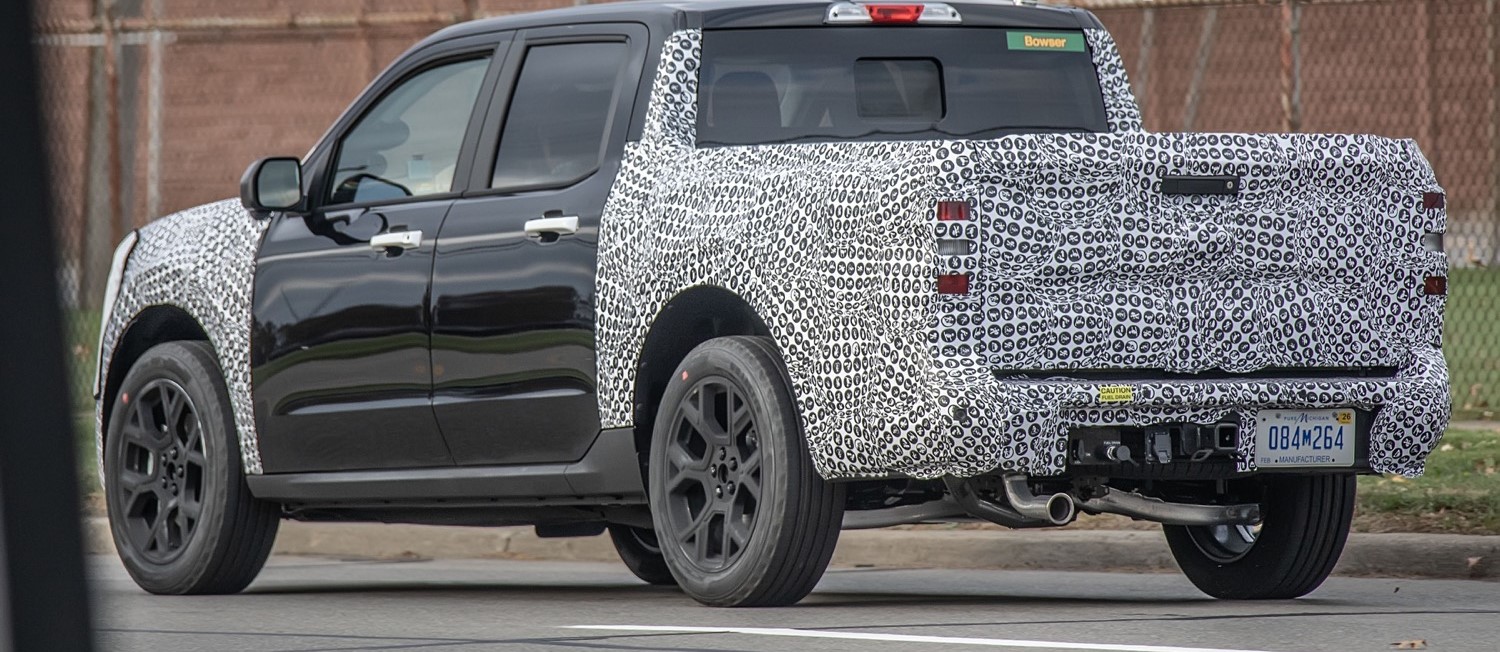 Not too long ago, Ford gave us a peek at what a Maverick street truck could look like. Some really smart designers in New York came up with it, and it was awesome. Ford's being a bit quiet, but we feel like they've got some exciting plans.
✨ Stay Tuned with Kunes Auto Group
We promise to tell you all about the new Maverick the moment we find out. Imagine yourself in a shiny, new Ford Maverick - it might happen sooner than you think!
For more about the Ford Maverick, keep reading!
🚙 Discover the Ford Maverick!
It's a small truck with big tricks up its sleeve, perfect for those who want a cool truck without it being too huge.
🌟 Small Truck, Big Dreams
The Ford Maverick is like the little brother to the Ranger and F-150, and it's perfect for squeezing into parking spots and zipping around town.
🎨 Style Plus Smarts
With a look that blends old-school cool with a fresh twist, the Maverick stands out and is super fun to drive.
🍃 Eco-Friendly Vroom
Hybrid Power: The hybrid engine means you can drive past more gas stations and still have a blast.
Extra Power Boost: If you want more zoom, pick the turbocharged engine and feel the power!
🚦 Drive Smart, Save Money
The hybrid model is awesome at saving you money on gas, and it still has plenty of power for your adventures.
🛋️ Inside the Maverick
Cozy Cabin: The inside of the Maverick is all about comfort and clever spots to put your things.
Tech Talk: With a touchscreen that works with Apple CarPlay and Android Auto, you're ready to rock any road trip.
📦 Maverick's Magic Bed
Flexbed Fun: The Flexbed lets you fit all kinds of stuff for any adventure.
Towing Power: This truck isn't just for looks - it can tow your gear without breaking a sweat.
🛡️ Safety is Super
With Ford Co-Pilot360™, you've got tech that helps you stay safe on the road, like magic brakes that work all by themselves if you need them.
🎨 Make It Yours
Pick Your Style: The Maverick has different types so you can find the one that's just right for you.
Accessorize: Add cool extras to make your Maverick your very own adventure buddy.
💰 Why Everyone Wants a Maverick
Nice Price: It's not too pricey, so getting a brand-new truck is easier for everyone.
Perfect for Everyone: The Maverick is great for people new to trucks and those who have loved them for a long time.
The Ford Maverick shows us that even small trucks can do big things. Whether you're carrying stuff, driving to school, or going on a family trip, this truck is ready for action. Keep an eye on Kunes Auto Group's blog for all the latest info on the cars and trucks we all love.
Can't wait to see the Maverick in person? Visit us and see why this truck might just be your new favorite ride!